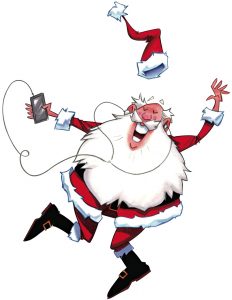 Don't worry, we won't let Maggie sing, but we will let her do a huge giveaway! We've got 12 great audiobooks we'll be passing out to our faithful readers.
Be sure to sign up on the Rafflecopter below to be entered to win.
We'll draw 12 winners on Christmas Eve so you've got to enter by 12:00 am EST on 12/24/2011.
Up for grabs are: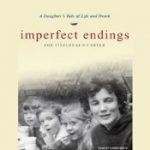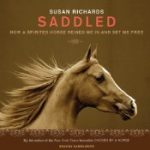 All These Things I've Done by Gabrielle Zevin
Room by Emma Donoghue
The Alloy of Law by Brandon Sanderson
The Age of the Unthinkable: Why the New World Disorder Constantly Surprises Us and What We Can Do About It by Joshua Cooper Ramo
The Pale King by David Foster Wallace
Killing Lincoln by Bill O'Reilly and Martin Dugard
Best Friends, Occasional Enemies by Lisa Scottoline and Francesca Serritella
Lean Mean Thirteen by Janet Evanovich (Please note, this audiobook is abridged)
A Year and Six Seconds by Isabel Gillies
Saddled by Susan Richards
Imperfect Endings by Zoe Fitzgerald Carter
Finger Lickin' Fifteen by Janet Evanovich (Please note, this audiobook has been previously listened to… by Maggie. Sorry, she couldn't help herself. She does promise it's in great condition!)
Remember to leave a comment indicating at least two audiobook preferences so we can try to match our winners up with the audiobook of their choice.
Also, if you are an audiobook fan and not currently a member of Audible.com click this link for a great deal on their Gold Membership plan. (opens new page)
Thanks!