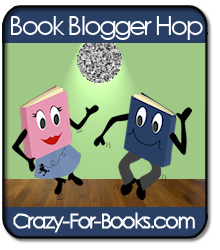 Jennifer at www.Crazy-for-Books.com is hosting the Book Blogger Hop. Looks like a great place to find new and interesting book blogs. This is the first time we have ever participated in any sort of blog hop.
A little bit about us here at Audiobookfans.com…. We (my sister and I) are just a couple of book lovers that inadvertently fell in love with the world of audiobooks. Since that time we have happily consumed countless hours of audiobooks while commuting back and forth to work or mowing the grass or while getting some exercise.
This website is just a place for us to share our opinions/reviews of the books we listen to and where we may talk about how audiobooks have changed our lives.
Hopefully you will find us mildly entertaining or we will at least inspire you to give audiobooks a try.
Book Blogger Hop – Question of the Week
What is your favorite new-to-you author so far this year?
John's answer: That's a tough question. I've had several "new author" experiences so far in 2010. Some of the best include Richard Kadrey (Sandman Slim), David Wellington (Frostbite and 13 Bullets), Justin Cronin (The Passage), Daniel Suarez (Daemon & Freedom). I think my favorite of 2010 though would have to go to Patrick Rothfuss for The Name of The Wind.
Maggie's answer: Beverly Lewis. Her Amish fiction is great. It really keeps your attention and keeps you wrapped up in the story the entire time. She's very detail oriented but not too much.. it's just right. Like Goldilocks! lol